Safety, Security & Exceptional Customer Service
Safety, security and exceptional customer service are the pillars of Falmouth Harbour Marina in English Harbour, Antigua.
We have expanded to now include an additional 20 feet wide and 535 feet long dock, ready for the world's largest yachts.
Established in 1994, Falmouth Harbour Marina caters primarily for Superyachts with a draft up to 20', alongside and stern to. The approach to berthing is easy and the wide concrete docks offer easy access for services and charter clients.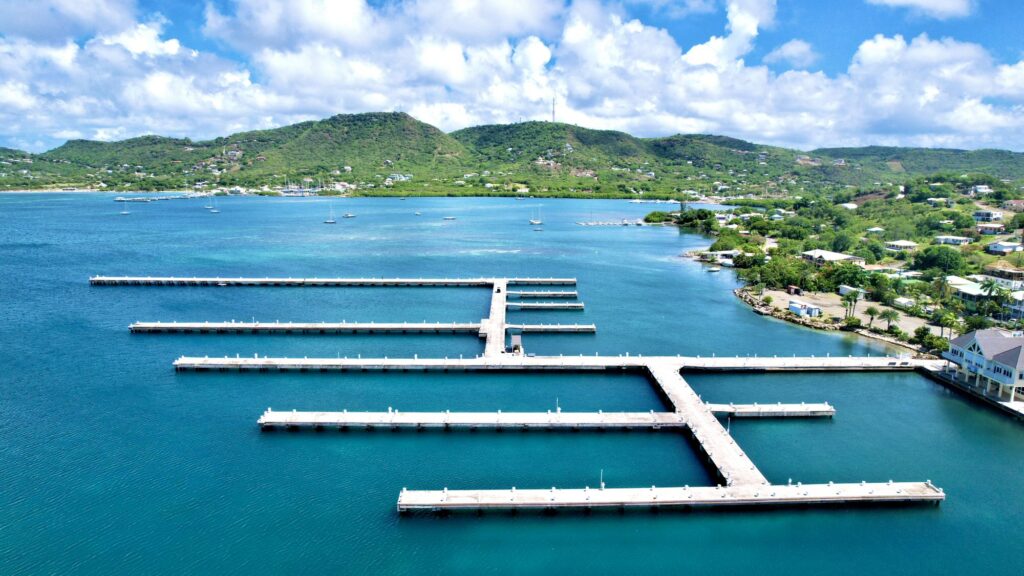 Services dockside include include:
Electricity (110 v, 220 v, 380 v, 400 v)
Free fibre-optic WiFi
Water
Services on the property include:
On property parking
Waste disposal
24 hours security
Our large concrete docks also accommodate cranes for the unloading of tenders and equipment.
Dock for tenders.
Service Fees:

Utilities
Showers US$2.00 per person
Electricity US$0.60 per kwh
Water US$0.15 per Gallon (U.S.)
General Info
All prices in U.S. Currency
Check out time is 12:00 noon
VISA, MasterCard accepted